Career Opportunities at VSoft Corporation
Explore our company culture and check out our current openings.
Experience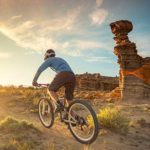 We provide an environment that encourages our employees to experience what the fintech sector has to offer. Banking has a steep learning curve, and we are here to help you traverse it.
Execute
Own your own projects. Collaborate with a team to complete important tasks. At VSoft, we are committed to the personal growth of our employees.
Explore
We encourage our employees to explore everything VSoft has to offer: a relaxed company culture, opportunities for growth, and cake on your birthday!
Our Story
VSoft is a leading global provider of innovatory banking and payments solutions to financial institutions of all sizes. The company's original organizers founded VSoft in 1996 in Atlanta, Ga., and remain in leadership today. VSoft has enjoyed significant growth in recent years, currently serving more than 1,000 clients on multiple continents. The company attributes its success to its outstanding associates located in the Americas and India, who have developed, implemented, and supported state-of-the-art solutions for its customers.